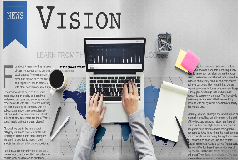 Entrepreneur Tips and Strategies for Business Owners
Do you want to start your own business and be an entrepreneur? Though the idea is attractive you should know the pitfalls that lie ahead and what you need to do to make a success of it. And while it can be stressful, the flipside is that it can also be professionally, personally and financially enriching.
Ten Important Entrepreneur Factors
To guide you, here is a checklist of Ten important factors to keep in mind so that you are successful. Use these as guidelines to see that you are the right path and you have a viable business plan, accurate information and clarity on various aspects of the business.>
Is your product or service what people want? Entrepreneurs always have to identify a need or want and then go for it rather than assuming that people will go for what they want to sell.
Cash is essential. Ensure that you have enough money to start and run the business and keep in mind that you need to start generating profits quickly so that you can keep your business afloat, rather than having to keep on pumping money to do so, which can make you cash poor fast.
Reduce costs. When you reduce your costs you are increasing your profits (or potential profits). You need a positive cash flow so that more money comes in than goes out.
Err on the side of caution by overestimating expenses and underestimating income. Most people do the reverse and then get shocked when they find they are losing money. When you start a business you are bound to have some fixed and recurring expenses and some variable ones, so budget for those.
Marketing and sales are the lifeblood of the business. You need marketing so people know what you are selling, but you also need sales to generate cash. A satisfied customer should turn into a repeat customer. Entrepreneurs need to start selling the product as soon as possible.
Improve your profitability. A social media presence and a website will help in marketing, generating leads and converting these into sales. As you increase the sales price point average and boost the number of repeat customers you will enhance your profit margins.
Evaluate, appraise and calculate everything. You need facts and figures in place so that they can be quantified and checked and it is only then you will know your business's strengths and weaknesses and which areas need more work.
Never be complacent and stop learning. As you keep learning you will keep earning – and that is the bottom-line that you want when you start a business, particularly if you have never started a business before.
A successful business depends on many factors including providing a quality product, sales, marketing, operations and knowing your customer. You never stop learning when you are running your own business.
If there are particular aspects that you feel you don't know enough about or don't have the time or expertise to handle, hire an expert and/or delegate the work. All entrepreneurs have to go through the learning curve.
Once you are committed to growing your business and follow the right path, your business can grow exponentially and reach stratospheric height, leading to greater satisfaction and more money.
As far as your product is concerned, avoid discount, but add value. When you offer a discount, you are reducing your profitability directly. Offering additional value (apart from the actual value of the product) is a further enticement to the customer to buy.
Take help. A coach, a mentor or a professional can help you find the answers you need and look at your business and figures dispassionately and objectively, identify areas that need more work, improve profitability and keep your business afloat.
FMA, C.P.A. Can Help Your Business
At FMA, C.P.A., we take pride in being a proactive trusted advisor that helps our clients meet their goals, stay in compliance and help them grow their business. Our business advisory team can help you with four key areas including compliance, tax efficiency, organization and strategic financial services. Call us today to get more information about our business advisors and how they can help you get the most out of our services.